Rugby players are usually known for robust tackling on the pitch – but one Welshman is spreading a bit of love at the World Cup.
And it comes in the form of a beautifully carved Welsh lovespoon.
Wales' youngest player in Japan, Rhys Carre, 21, has explained to bemused journalists and locals about the carved piece of wood he has with him.
"It is tradition for the youngest player of the team to walk around with this at all the events," he said.
"The person who made it wanted to show their love for our country."
But it is a Welsh gesture of love that pre-dates not just the tournament but rugby itself, going back 400 years.
The prop, who has joined the English club Saracens, says the feathers represent "the fighting men", the harp "the singing voices" and the daffodil "the national emblem".
Image caption
As the youngest member of the squad, Rhys Carre has been entrusted with the spoon
The former Cardiff Blues star said he was "honoured" to have the spoon, but had already mislaid it a few times.
"The only problem is I think the rest of the boys like to hide it from me," he explained.
It falls on the youngest member of each squad to carry the spoon around – with Dragons centre Tyler Morgan entrusted with it during the last World Cup.
However, the gesture goes far beyond a tour ritual. In 2003 The Lovespoon Gallery in Mumbles provided the new mascot for the Team to travel to Australia. They wanted a unique piece of Wales and our culture to be with them wherever they travelled. It proved to be an inspiration in the 2003 World Cup as they began their successful tour. It has been with them ever since.
The inspiring meaning of this powerful lovespoon design. The links are the linking of individual players as a Team. The Welsh Harp is the music and singing of Wales, a sound every player can still hear in his mind even on the other side of the World. The Dragon is protecting and the Prince of Wales feathers for the Team emblem. In essence they have the heart and soul of Wales with them.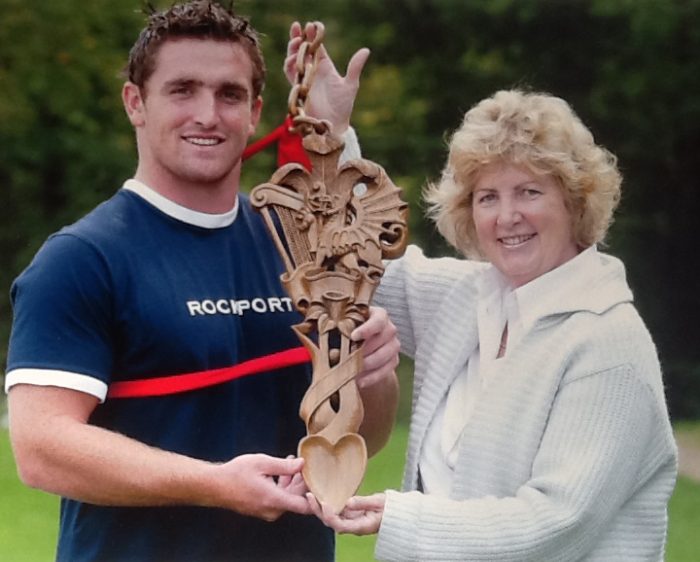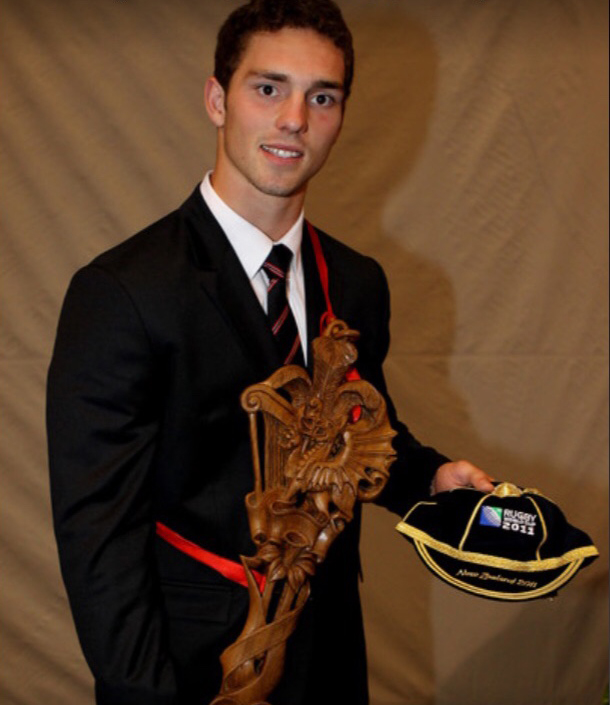 ---