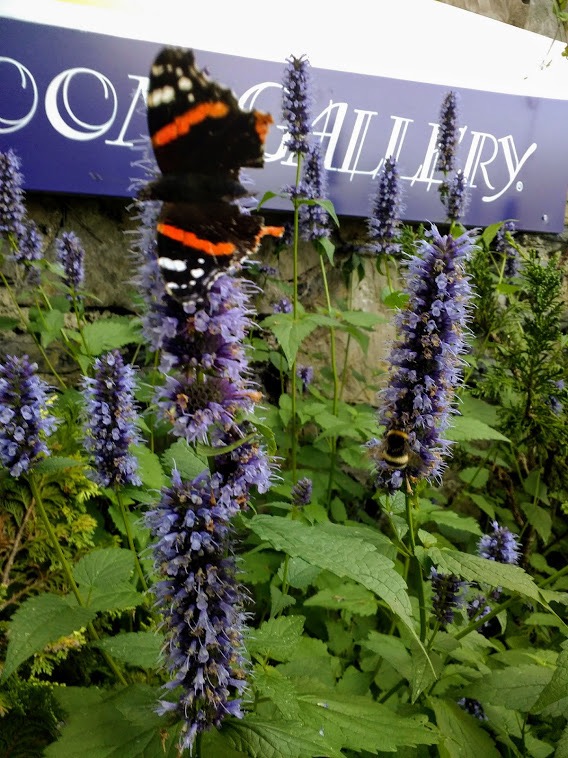 It seems that our beautiful hand carved Welsh lovespoons are not the only reason for our wonderful visitors this Summer.
We have recently planted Mexican ornamental mint in our pots outside the Gallery and they are definately causing quite a buzz.
Not only are they lovely to look at and amazing to smell but the bees and beautiful butterflies are loving them too.
One visitor counted thirteen butterflies all enjoying the plants at one time.
Many customers have stopped outside to admire the bees and butterflies enjoying this delicious plant before coming in to visit the Gallery to admire the craftsmanship of our very talented carvers who display their lovespoons with us.
So if you are looking for plants to make your garden look beautiful and full of life, Mexican ornamental mint is perfect.
We are so pleased with how they have grown making The Lovespoon Gallery that little bit more wonderful.
---